Glasgow Rangers takeover deal agreed
May 14, 2012 -- Updated 1705 GMT (0105 HKT)
STORY HIGHLIGHTS
Former Sheffield United chief executive Charles Green agrees Rangers takeover deal
His consortium is made up of investors from the Middle East, Asia and the Far East
Takeover consortium wants to exit administration by Company Voluntary Arrangement
Green promises no investor will owns more than 15% in the Scottish club
(CNN) -- British businessman Charles Green has agreed a deal to take over Scottish Premier League side Glasgow Rangers, the club's administrators said on Sunday.
The former Sheffield United chief executive is leading a global consortium made up of 20 investors from the Middle East, Asia and the Far East.
"We are very pleased to announce that we have accepted an offer from a consortium headed by Mr. Charles Green for the purchase of Rangers," said David Whitehouse of administrators Duff and Phelps.
"Mr. Green has secured, via a substantial financial commitment, a period of exclusivity to complete the purchase of the club and this is expected to be finalized at a creditors' meeting on June 6."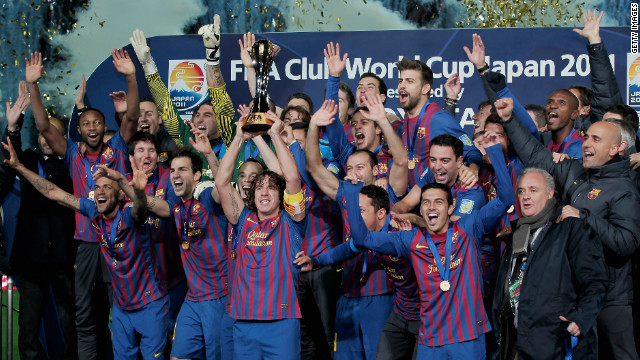 Barcelona's players are the best paid in the world according to a new report. The team kept its No. 1 place on the earnings table with each player taking home an average annual salary of $8.6 million (£5.2 million). That's a whopping $166,934 (£101,160) per week and a 10% rise on last year.
Spanish football teams continued to dominate the rankings, with Real Madrid keeping its No. 2 spot. It's players earned an average $7.7 million (£4.7 million) - a 6% rise on last year. Cristiano Ronaldo became the most expensive footballer in history in 2009 after moving from Manchester United to Real Madrid in a six-year deal worth $129 million (£80 million).
Manchester City moved up the rankings from 10th last year to 3rd in 2012, thanks to an average annual salary of $7.4 million for its players. It's a 26% increase on last year and demonstrates the wealth of the English club's owner Sheikh Monsour.
Russian billionaire Roman Abromovich's Chelsea team climbed the rankings from sixth to fourth, with players earning around $6.7 million a year -- the equivalent of $130,690 a week.
The first non-soccer entry in the rich list is the LA Lakers. The Americans are also the only bastketballers in the top 10, with players taking home $6.2 million annually -- about $120,732 per week.
Baseball's New York Yankees have continued to fall in the rankings -- dropping from No. 1 in 2010 to sixth this year. But the MLB team's players can still take comfort from an average yearly salary of $6.1 million -- around £118,968 a week.
Former Italian Prime Minister Silvio Berlusconi pumped even more money into his football club AC Milan last year. The Serie A champions rose from 14th in the list with players enjoying a yearly salary of $6.1 million, pocketing $117,399 per week.
Also rising in the rich list was Germany's Bayern Munich, up from 12th place last year. Players boasted a yearly salary of $5.9 million, taking home $113,609 a week.
The Philadelphia Phillies are one of just three U.S. teams in the top 10. The baseball franchise's players earned an average $5.8 million a year, or $111,884 per week.
Internazionale sneaked into the top 10 with an average yearly salary of $5.7 million for its players. It's a family affair for Italian oil tycoon Massimo Moratti, whose father Angelo also owned the club in the 1950s and '60s.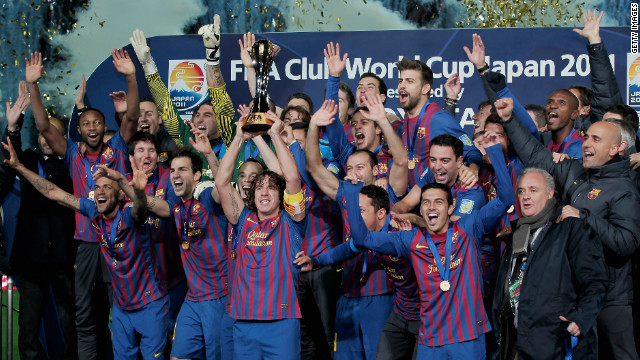 The world's 10 best-paid sports teams
Neither Rangers, who have been Scottish champions 54 times, nor the administrators disclosed financial details of the offer from Green's consortium, but reportedly the deal is worth £$13.6 million.
"Mr. Green, through a corporate vehicle, has entered into a binding commitment to inject funds into the Rangers Football Club plc so that the administrators can propose a Company Voluntary Arrangement which, if approved by creditors, will result in their claims being compromised for specific amounts and the company exiting administration free of the historic debt and with new owners.
This is a great football club with a tremendous history and we will preserve that while building a solid platform for the future
Charles Green
"If the creditors do not approve the Company Voluntary Arrangement, the agreement obliges Charles Green's purchasing vehicle to acquire the business and assets of the club on agreed terms, through a newco structure. It is Mr. Green's strong preference to achieve a CVA."
The Glasgow team's slide into administration in February was related to an unpaid tax bill of $14 million, incurred after businessman Craig Whyte bought the club in June 2010, but the UK government is also seeking $118 million allegedly owed in back taxes.
"I can assure you that there will not be any investor who owns more than 15%. I don't believe that any one person should own a football club," Green said.
"I think when we look around at certain clubs where one individual is in control there is no contingency and things are driven by their ability to sign a check."
After entering administration, Rangers had 10 points deducted and will suffer a further points deduction if the club does not emerge from administration by the time the 2012-2013 season kicks off.